In case you have been living under a rock, there's this disease called Covid-19 that is quickly infecting the nation and slowly ruining everyone's plans and social life. The advice for many has been to "self-isolate", and if you haven't already received this particular piece of advice the chances are you will in the coming days. So you've got potentially weeks to spend at home – what to do? I thought I'd dedicate a blog post to suggestions of how to spend your time.
First of all, I think one important thing is to take this as an opportunity. Rather than being miserable that you don't get to go out and do a million things, see it as a chance to get away from a potentially hectic life and regroup. Don't feel guilty for just enjoying your time, and for slowing things down a bit. Here is a great opportunity to call or Skype family members, to evaluate everything you're doing, to press the "pause" button on life. So it's not all terrible news.
1. Clean your house
This one may seem a bit boring, but I personally love having time to actually take care of my home, and here is a fantastic opportunity to do so! If you're going to be spending days, maybe weeks in isolation, the least you can do for yourself is create a nice environment. I recommend ordering and reading Marie Kondo's book The Life Changing Magic of Tidying, and taking this as an opportunity to really sort through your possessions and organise everything properly (I've written a separate blog post on my love for this book). It's often difficult to find the time to dedicate to this sort of thing, so I think a prolonged period of time at home is the best possible time.
As well as organising, sorting, honing, I recommend also actually cleaning. Again, this might not be everyone's idea of a fun day in, but it'll ensure you actually enjoy the rest of the time spent at home, and I guarantee it'll make you feel much more on top of everything.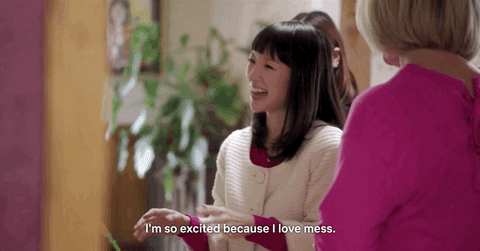 I personally love watching things like Tidying Up With Marie Kondo or Tiny House Nation on Netflix while doing this – something about seeing other people sort their lives out keeps me motivated. Which brings us to the second suggestion…
2. Consume media
This is probably the most "obvious" suggestion, but this is a great time to binge that show you've been meaning to watch, or read that book. Really take the time to enjoy those things you wouldn't normally have time for. Waste time. It's ok.
I can recommend the following shows currently on Netflix:
– Arrested Development
– Bojack Horseman
– Crazy Ex-Girlfriend
– Black Mirror
– The Chilling Adventures of Sabrina
– The Good Place
– You
– Episodes
– Avatar: The Last Airbender
– The Dragon Prince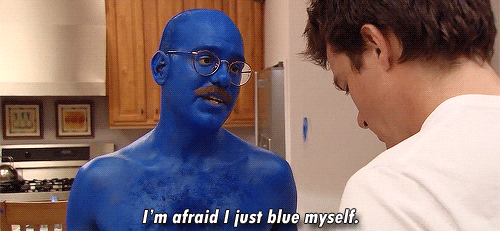 There are also a whole bunch of great films on there, including American Psycho, When Harry Met Sally, The Big Short, Gone Girl, The Death of Stalin, To All The Boys I've Loved Before…
South Park is also available on Amazon Prime – stay tuned for a list of all my most recommended episodes (I've made a spreadsheet already and this will turn into a blog post very soon! This week in fact by the looks of it as so much has been cancelled already…)
In terms of books I've read recently, I can recommend the following:
– Selfie – Will Storr
– Lean In – Sheryl Sandberg
– Still Friends – Saul Austerlitz
– The Woman in Black – Susan Hill
– Pet Sematary – Stephen King
And of course
– The Life-Changing Magic of Tidying – Marie Kondo
On that note, I'll also add:
– The Life-Changing Magic of Not Giving a F**k – Sarah Knight

3. Find new recipes (particularly ones not involving pasta)
In case you missed it, pasta is generally quite hard to get hold of these days. Take this as an opportunity to experiment with new recipes not involving pasta! There are so many out there!
I personally recommend this salmon curry, this goat's cheese vegetable bake, or experimenting with a new soup. I've also used this as an opportunity to start up my Gousto membership again (they send the ingredients every week for the recipes you choose – click here to use my promo code and get 50% off your first box & 30% off the first month). There's something really satisfying about finding the time to cook your own food – particularly if you actually have the energy to think about what you're cooking. I'd also recommend you check out my salad post for some fabulous salad ideas – no one's stocking up on fresh vegetables as of yet so you should be good to go!
4. Try some yoga at home
I love yoga, but am thinking it's probably not the best time to book a bunch of classes. So why not try it at home? A 10 minute session every morning is a great way to start the day, and you'll finally have the time! Alternatively there are lots of other online exercise classes, such as zumba or pilates (or just a plain workout). I personally recommend this channel, but you can literally look up "yoga" on youtube and there'll be something good.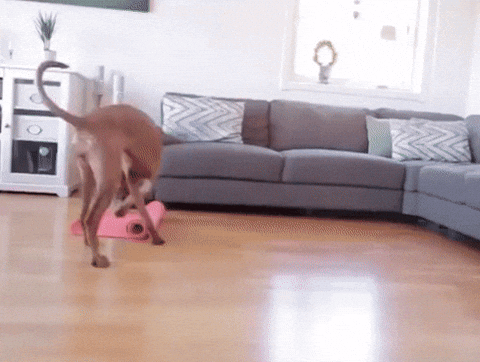 5. Catch up on admin
Now is FINALLY the time to sort through all those stupid admin things you ever had time for before. Reply to all (and I mean ALL) unanswered email, sort out your home insurance, write that tax return. Nothing like a bit of boredom to help with productivity!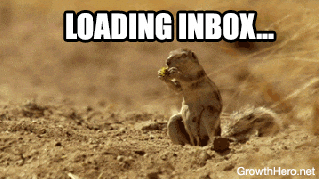 6. Plan and rethink
I mentioned regrouping earlier. Now might be a good time to figure out more long-term plans, and look at the big picture. Did you really want to end up in the job you're in now? If not, is there a natural alternative? What long-term changes do you want to make in your life? When was the last time you were truly happy? Do you really want to change your diet for the better? Whatever it is, you can actually get off your hamster wheel and consider things more carefully. Perhaps now is the time to check in with whether or not you're really practicing self-care, or to learn what hygge really means.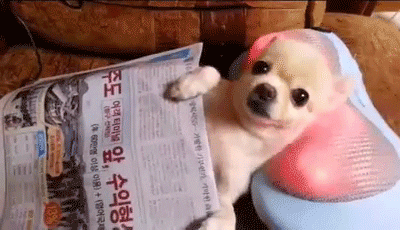 On that note, I recommend watching Minimalism: A Documentary About The Important Things on Netflix as well. I learnt a lot from it and found it incredibly interesting! I also found it helpful in changing my perspective on the things that really matter.
Will you be trying any of the above? Let me know your thoughts, or if you have any other suggestions!