I hate tacky, over-the-top Christmas decorations as much as the next person. I hate them with a passion. They seem to be everywhere, with many places adopting the "more is more" attitude. So I've made a list of everything I can think of that might help you avoid accidentally turning your home into this horror, and your Christmas spirit into the metaphorical equivalent.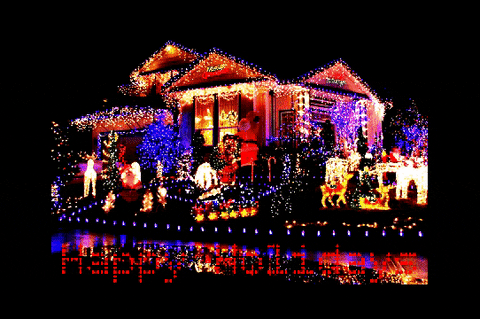 1. Less is more. The first, and most important thing, is to not go over the top. It's really easy to get carried away with Christmas decorations, and particularly if you tend to hoard and collect decorations over the years your house might end up looking like a bunch of elves threw up in it. It's much better to keep things simple and understated. If you're worried you might end up overdoing things, stick to a tree, wreath, and something on the mantlepiece. I've always wanted to hang a proper pine garland from the fireplace, but it didn't materialise this year – one can dream! Otherwise you can always hang stockings – just make sure the colours aren't too in-you-face. Which brings me to point number two…
2. Stick to traditional colours. By this I mean specifically:
Red (and make sure it's a deep crimson, not firetruck red)
Green (the colour of the tree, duh)
Metallics (gold, silver, bronze, or anything in this vein; rose gold does not count)
White (or off-white)
That's it, boom, finito. No other colours belong in anything Christmas-themed, so get rid of those pastel decorations and brightly coloured lights.
3. Turn off Mariah Carey. Right now. Never turn it back on.
4. Cut the wrapping paper (no pun intended). Back to the "traditional colours" point, I recommend wrapping all your presents in brown paper and string, and skipping out on the wrapping paper. First of all, wrapping paper can't be recycled. But also, I personally think it often looks tacky, rather than festive. Brown paper and string is so cute and traditional. Even if you have children, I guarantee you they don't give a shit about the wrapping paper – they tend to care a lot more about what's inside. Last year I wrapped all my presents in brown paper and I thought it looked really cohesive.
5. Try to avoid anything to do with "Santa". There's no need to make Christmas about Santa, or involve him at all in any way, particularly when it comes to decorations, and particularly if you don't have or spend regular time with children. It's amazing how much Santa cheapens the whole concept of Christmas, in my opinion. Maybe it's because I never believed he was real, but to me Santa belongs only in films and in his grotto. He does not belong in a giant neon sleigh in your front garden.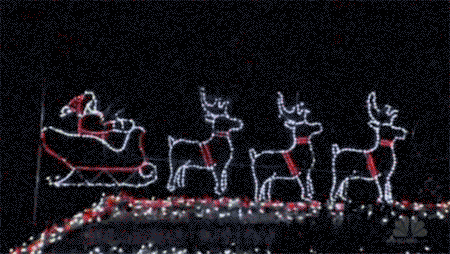 6. Replace fairy lights with live candles. Now, it goes without saying, that you should of course be safe when it comes to live candles. I grew up with live candles on the tree, but we would only light them once (on Christmas eve) and we'd all be sitting around it while they were lit, so that if there were any issues we'd be able to blow them out straight away (or throw a bucket of water over the tree – nothing says "Christmas" like a good fire hazard).
So I concede that if you want your tree to be lit up for longer periods of time, fairy lights are probably a more realistic option if you want to avoid burning the house down. But barring the tree, there's no need to put fairy lights up all over the place when you can put candles up all over the place. They give a much more "traditional" vibe, and they can massively set the mood. People often feel like they don't want to "waste" candles, but that's precisely why I think we should use them more. Waste is good. If shows you're living your life. Not everything lasts forever – sometimes you have to indulge a bit (particularly at Christmas!)
7. Focus on smells. Christmas is all about smells. First and foremost, the smell of pine, which will just automatically be there if you get a tree (or if a tree doesn't work for you, a wreath or other decorations involving fresh pine). There are plenty of ways to use smells to get into the Christmas spirit without overdoing the decorations in your home. Those who follow my instagram know that I'm currently documenting a new scented candle every day from my Yankee Candle Advent Calendar. But you'll also know that my absolute favourite is The White Company "Winter" candle, which smells of orange, cinnamon, and cloves. You can also recreate this by simply sticking cloves into an orange and making a pomander ball that way (as an added bonus you can have fun arranging the cloves in different patterns – it's like the pumpkin carving of December!) Or making a fresh batch of mulled wine every morning – whatever floats your boat.
8. Replace plastic decorations with live foliage. Plastic decorations are the worst for me. 99% of the time they just look awful. If you want your table setting to look good, you can't go wrong with a bit of holly (or ivy!), and mistletoe is always super cute. Plus, live foliage fits neatly into our colour scheme above. If you own a plastic tree, for the love of all that is December throw it out, throw it out now.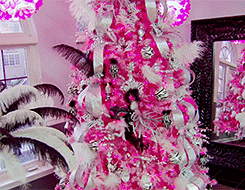 9. Get rid of every piece of tinsel in your house. Tinsel is the worst. I can't even. Just throw it away.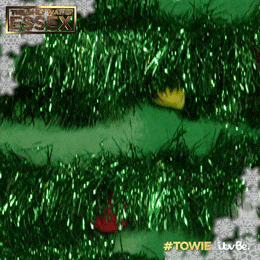 10. Replace chocolate and sweet treats with good quality, hearty winter meals. Lots of people feel the need to "treat themselves" in terms of food in December. Which I fully support. But I recommend cutting down on sugary snacks, which not only don't actually represent a rich, velvety December, but will most likely make it incredibly difficult to cut down on the sugar addiction come January (I cover this in my healthy eating post). I recommend allowing yourself high quantities of fat, but still at least attempting to stay away from sugar (and yes, for me this includes chocolate advent calendars – hence my advent CANDLEndar). High-sugar content often tastes quite cheap to me, anyway. Think of Cadbury's chocolate vs a rich dark chocolate soufflé. Christmas is about the lavish. Treat yo self.
So there you have it, my tips for a traditional Christmas! Let me know what you think and if you have any similar thoughts and suggestions. Xxx