It's that time of year again – the weather's cold and depressing, we don't even have Christmas to look forward to any more, and everyone's New Year's resolutions are faltering. But not to worry – there are some things you can do to make yourself feel better! Here are my top tips:
1. Invest in a daylight alarm clock. This wakes you up over a period of time with a gentle light that gets brighter and brighter, and eventually plays an alarm sound. I'd recommend this for a number of reasons. There are just fewer hours of sunlight in the winter, and bright sunny days are linked to higher levels of serotonin. Daylight alarm clocks are a form of light therapy, which can be beneficial for treating this and ultimately helping you get over the winter blues. I've got the Lumie Bodyclock Glow 150, but there are some more economical options available (for example these Lumies priced at £52, £66, and £75). It's also a really good option if you find yourself scrolling through facebook before bed, and checking your emails first thing in the morning – having a separate alarm clock makes you less dependent on your phone when you're trying to detach yourself from technology and get some rest.
2. Try to make January and February "doing stuff" months rather than "enjoying life" months. What I mean by that is use them as an opportunity to buckle down and get on top of things. Catch up with all the unread emails in your inbox, do those tasks you've been putting off, and basically set yourself up for success later in the year when you'll be able to enjoy it more anyway. Try to focus on being productive, and combining this with healthy eating and exercise (endorphins waheeeyyy!! I've recently started doing yoga at Another Space, which I'm loving – you can buy credits here).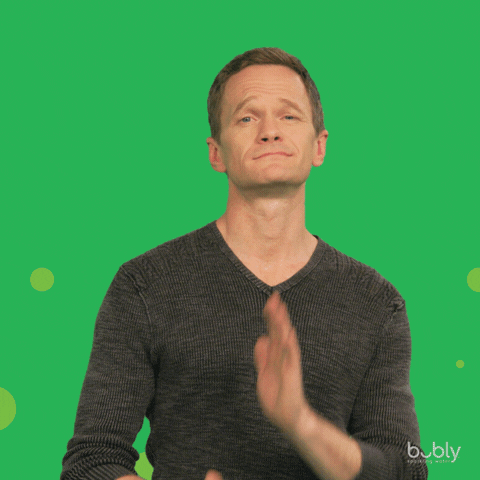 3. Having said that, don't completely drain the fun from your life – you can definitely throw some epic parties this winter and go out to a bunch of new places in your city. Winter blues is the perfect excuse!! December shouldn't get ALL the good stuff. Just imagine you're taking all the festivities from the Christmas period and carrying them through until spring. I'd recommend going OTT on the glitter and using the new year as an opportunity to be your most fabulous self.
4. Speaking of Christmas festivities, I'd recommend picking the least technically "Christmassy" advent traditions, and carrying them through until the end of winter. I personally think its a travesty that mulled wine isn't served in pubs all the way through winter, but for some people that's too extreme – so I'm going to suggest reading, taking more time to yourself, sitting by the fireplace, and lighting candles and fairly lights (this set which we used for our wedding is pretty fab). If you don't have a fireplace, I'd recommend Yankee's Crackling Wood Fire Candle, which smells amazing and smokey with just a hint of spices (but not enough to actually make you think of Christmas) – I've just ordered it in large. 
5. Keep a mood tracker. I've been tracking my mood properly this month for the first time since I've started bullet journalling, and I've actually found it to be really beneficial. It's nice to have an overview of how your month has gone, particularly since more likely than not, you'll have an idea that you've had a sad or unproductive month which might not actually turn out to be true when you look at the data. It's especially easy when you're feeling slightly down to forget how you've been feeling the rest of the time – looking back I've been quite pleasantly surprised!
I'd recommend the following 3 things when mood tracking:
1) Pick easily measurable moods. What you don't want is things like "happy", "sad", "tired" – these can easily overlap, and are far too specific. I've gone for 4 moods this month which I've found worked really well for me: "good day/energised" & "meh/ok/calm" (both positive), and "sad/sulky" & "anxious/stressed" (both negative).
2) Allow yourself to put down more than one mood per day. This one's important – the way you happen to be feeling when you're filling in your mood tracker can easily impact how you rate your entire day, and more often than not you'll feel several moods over the course of a day! I ended up not only filling in the various moods I felt, but doing it vaguely in order, with the top of each square being how I felt when I woke up, and the bottom being how I felt when I went to bed. It's not an exact science, but I've found that it's much easier to judge when allowing for change throughout the day.
3) Make sure you do it every night. If you forget one day, you'll have a much less accurate recollection of how previous days have gone down, and what you really want here is consistency. I sometimes find it hard to remember exactly how I felt earlier the same day, so trying to catch up days at a time simply won't work. Give yourself a slot each evening where you look through your journal in peace and quiet, and where you can track things like mood and habits.
So there you have it, my top 5 tips for getting over January blues – if you have any more suggestions let me know in the comments!
Milette xoxo
Some of the links in this post are affiliate links, which means that I may earn a small commission if you make a purchase. You are under no obligation to use these links. For more information check out my Affiliate Disclaimer.