I've spent this weekend in Norway, and as such I thought I'd dedicate a post to sharing some general travel tips I've learnt throughout the years. I've been travelling constantly since I was a young child, and I like to think that I've learnt a thing or two, not just from my parents, but also from my own adventures.
BEFORE YOU GO
1. Always be fully packed the day before. Otherwise I guarantee you you'll forget something important. It's worth having everything ready to go, and then adding in the final bits and pieces the morning of the flight. It also makes for a much smoother and more relaxing journey. If you're worried you'll forget any last-minute items such as toothbrush, laptop charger, etc, I'd recommend scribbling down a list (even on your phone if you like) to avoid forgetting anything.
This is genuinely worth doing – believe it or not I once forgot my PASSPORT because it was a "last minute item" and "of course I won't be stupid enough to forget my passport in the morning".
2. Fully clean your house in advance. Imagine you're doing something nice for your future self. You want to make your future self calm and happy once they get back from their travels.
It's always exciting going somewhere new, but coming home there's always a sense of going back to reality and of the magic being over. Don't make it worse for yourself by arriving to a messy home. In particular, make sure you've thrown out all food that might go off so you aren't greeted by the stench of mould and sadness.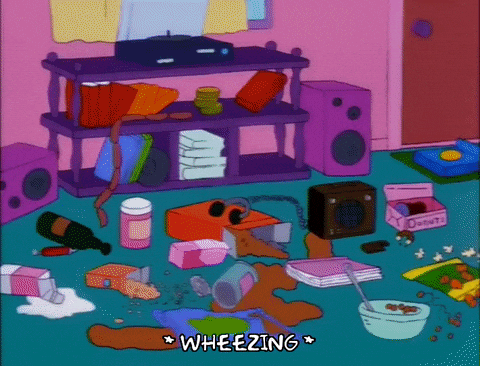 PACKING
3. Invest in a good travel rucksack. See here for some helpful hints and tips. I bought this one (albeit in a different colour) in my second year of university and haven't looked back since! If it doesn't fit in the bag, it stays at home.
4. Bring a plastic bag for dirty laundry. This is super easy to forget to do, but trust me, it will make life so much easier. Neatly folding your used clothes and putting them in a bag not only keeps your (most likely small) space tidy while abroad – it also prevents mixing clean and dirty clothes (which is best avoided).
5. Pack shoes in plastic bags. (So that they don't make your clean clothes smell of pavement, grass, and dog poo)
6. Plan out your outfits in advance. Clothes are probably the easiest thing to over-pack, so make sure you've actually thought through what you're bringing. For shorter trips I recommend simply picking an outfit for each day, and bringing a couple extra layers (trust me, you don't need as much as you think you need). For longer tips, pack enough clothes to wear a different outfit each day for one week. Any more than that starts to feel excessive when you're there, and you'll just end up carrying more than you actually need. Plan outfits in advance as well, or you might find that you didn't bring any of the tops that beautiful skirt goes with.
7. Bring slippers. Top hygge tip: slippers are the most amazing thing ever and whenever I've remembered to pack them they have made me very happy. It's important to have clothes to unwind in wherever you're staying, and I always find slippers make me feel most at home.
8. Avoid powder makeup. I recommend bringing the bare minimum for makeup in general – but definitely avoid powders, as they can get flung around on a flight and it can all get quite messy. Instead, try a matte lipstick as a blush and consider cutting foundation entirely.
9. Bring perfume. Perfume makes me feel super dressy without having to do very much, and I've come to associate specific perfumes with certain locations or even times of year. Kenzo World is my go-to Norway/Winter fragrance.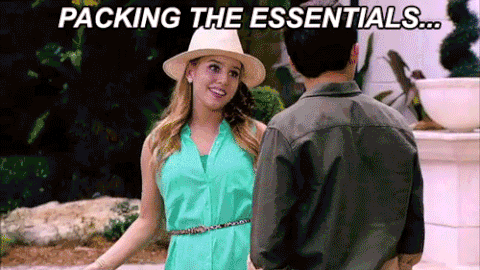 AT THE AIRPORT
10. You only need the following things on your person: flight ticket, passport. Hand luggage. That's it.
11. Don't check a bag in if you can avoid it. It makes everything take longer, you DO NOT need that much stuff, and if you have any airport transfers there's a risk of your suitcase not arriving with you!
12. You can bring water with you (for free). Just down your water bottle before you get to security, send the empty bottle through security, refill it at Starbucks on the other end. Simples.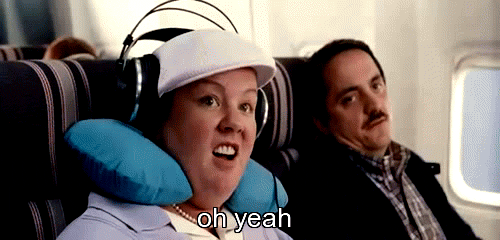 AT THE HOTEL
13. Order room service, then go down and collect it yourself. If you're considering room service, the hotels often charge extortionate fees to simply bring the food up. If you ask to collect it yourself, you can avoid this entirely with little extra effort.
14. Don't unpack fully. If you want a recipe for forgetting something at the hotel, then be my guest – but I'd highly recommend leaving all the drawers, shelves, etc. empty. If you've packed your bag well, putting things away will be unnecessary.
15. Take free items. They're built into the price of the room (thanks Ross) and you should always take them.
Hope you found these helpful – let me know in the comments if you have any travel tips or suggestions!!
Milette xoxo
Some of the links in this post are affiliate links, which means that I may earn a small commission if you make a purchase. You are under no obligation to use these links. For more information check out my Affiliate Disclaimer.